Pinpoint from Google to release beta program for publishing content
Pinpoint has planned a beta program for Publishing on Pinpoint. Pinpoint users can currently register for a limited beta program.
Estimated reading time: 1 minute, 2 seconds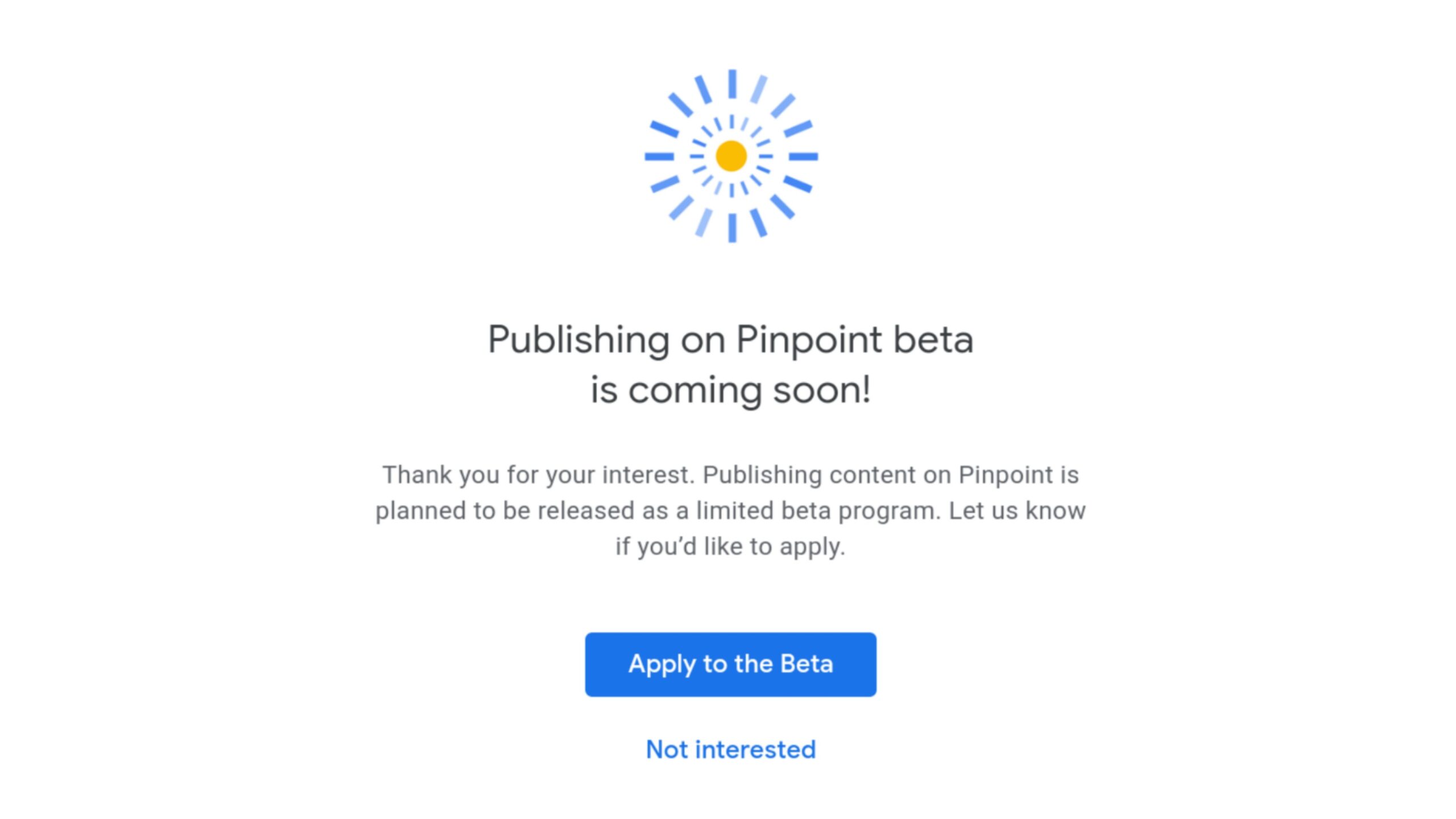 Google's AI tool Pinpoint has planned to release a beta program for publishing content on Pinpoint. The beta program will be limited to select Pinpoint users who are accepted into the program by Pinpoint.
Those interested in joining the beta program can apply to the beta. Google will keep those who apply for the beta program updated on the availability of the publishing on Pinpoint beta through email.
The company is additionally also carrying out a survey to tap into the thoughts of Pinpoint users about publishing on Pinpoint. The beta program will allow one to contribute content to the community. One can publish their content and empower others to find their story by publishing on Pinpoint.

Pinpoint is currently soliciting feedback from Pinpoints users about publishing on Pinpoint. What content Pinpoint users may consider publishing to Pinpoint and what published content would be of value to consumers are the two major questions put forth by Pinpoint as it contemplates expanding its functionality.
Pinpoint has recently been made available to Google Workspace account and private Google accounts conducting academic research. The tool was initially restricted to journalists who had to sign up and request full access so that they can create their own collections and upload files.