Joined

2 May 2011
Messages

3,162
Reaction score

596
Army is one of the basic need of any country for its existence.If the army will not be too strong then the survival of that country will be impossible.Armies strength depends upon the geographical view. Here we are top 10 largest and strongest armies in the world.
10. Iran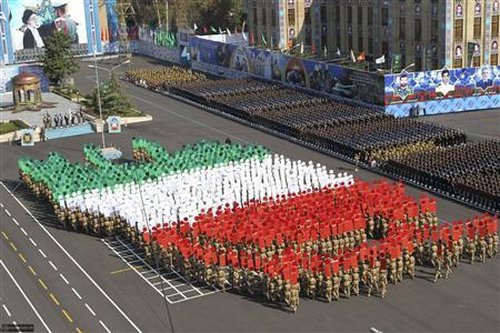 Iran is situated in Middle East and it has a well established army that has 320,000 soldiers.Iran consists of 14 land divisions, 15 air force squadrons, and 170 vessels.They are very good in ballistic missiles. They are proud to have the "Shihab 3" ballistic missile.
9. Myanmar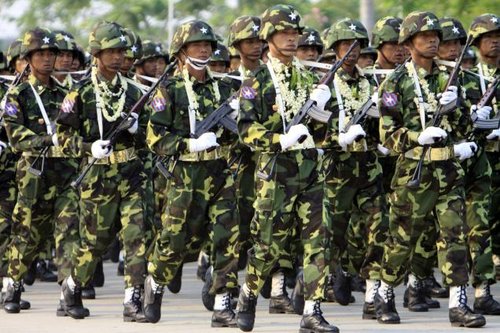 Myanmar consists of 425,000 soldiers.A law has been made that every male or female having the age of 18 to 35 must be given the military training for 2 years.
8. Iraq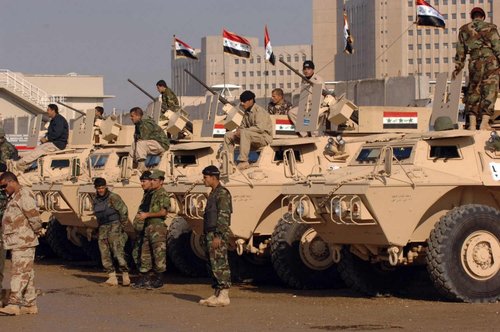 Iraq consists 450,000 soldiers. Iraq army was also involved in many wars, which are 1948 Arab-Israel, war against Iran, Gulf war.
7. United States
US army is considered as the world's strongest army with having new technology weapons.They have largest air ships, sea ships and was the first force which use atomic bomb in the war against United States has the 550,000 soldiers.
6. South Korea
South Korean army consists of 560,000 soldiers. They have the strength of Fire bat shock, Troops,Terrain Marines, and Vulture Anti Personnel Vehicles. They have also a 30,000,000 canons.
5. Pakistan
Pakistan is situated in Asia.Pakistan have well organized in military and consists of 617,000 solders.Their missile technology is one of the best technology with about 100% accuracy.They have tanks, Fighter jets, submarines, missiles, and atomic bomb.
4. Russia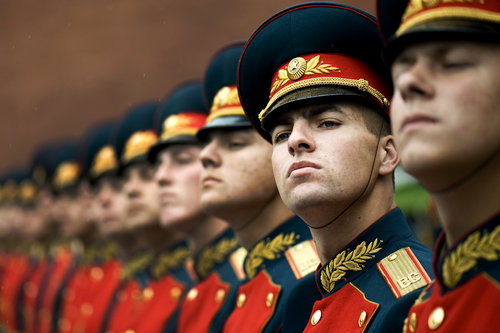 Russia have a arm exports of 6,197,000,000 dollars. Which is too big. Russia army consists of 1,027,000 soldiers.They have a world's best air crafts and tanks. Quantity of tanks is 22,950 and of aircraft's is 2358 in Europe. Battle tanks are others which are 4,982.Famous is war against Afghanistan.
3. North Korea
North Korea consists of 900,000 soldiers.They have a too many war equipment's which includes total tanks of 4,500 and various anti tank weapons.They have also taken a part in various wars that was Korean war, Gulf war, Vietnam war, Iraq war and war in Afghanistan.
2. India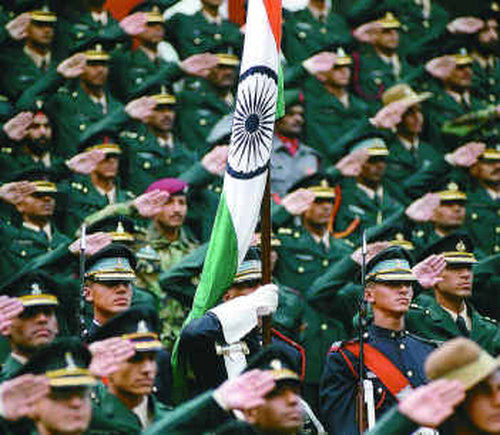 India is situated in Asia and have world's 2nd largest army with consists 1,325,000 soldiers.Indian army has a lot of missiles with longest distance hitting capacity .Its air force, Navy an paramilitary forces are well strong and has the ability to face any challenges.
1. China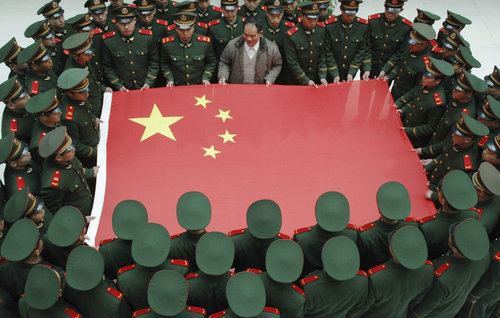 China is also a part of Asia an having a large area with huge population. Its army is the world's largest army having the amount of 2,290,000. This army is well trained having 8,500 tanks, 61 submarines, 4,000 fighter jets and 54 surface ships.