Code named Anna, the new version of Nokia's Symbian OS brings a host of improvements.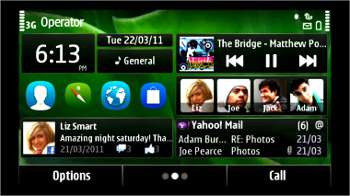 Nokia, time and again, has made it evident that Symbian operating system will not be available in its new phones after 2012. But it promises to support all Symbian devices till the year 2014, and even after that in countries like India where the transition from Symbian to Windows might take more time.
Improved look and feel.
Anna is a completely overhauled version of Symbian with icon changes, new colour schemes, visual upgrades and even modified icon placement, all of which amounts to an upgraded visual appeal of the new OS.
Improved Ovi Store,
Faster applications search, keyword suggestion, spelling checks, increased download limits and auto complete are some new features in Symbian Anna.