Joined

23 Oct 2018
Messages

227
Reaction score

525
ABP Network has announced its entry into the Andhra Pradesh and Telangana market with the launch of its brand new digital platform, ABP Desam. By pursuing stories that matter to the people, ABP Desamwill bring a whiff of fresh air to the Telugu digital news space with a unique perspective on regional content.
Extending its belief in empowering the audience with unbiased and credible news, ABP Desamhas entered the market with the determination to create an informed and open society. With this new offering, ABP Network will once again strengthen its push for local storytelling and strive to create bigger strides in the sphere of regional news. Last quarter, the network had entered the Tamil Nadu market with the launch of its digital Platform, ABP Nadu.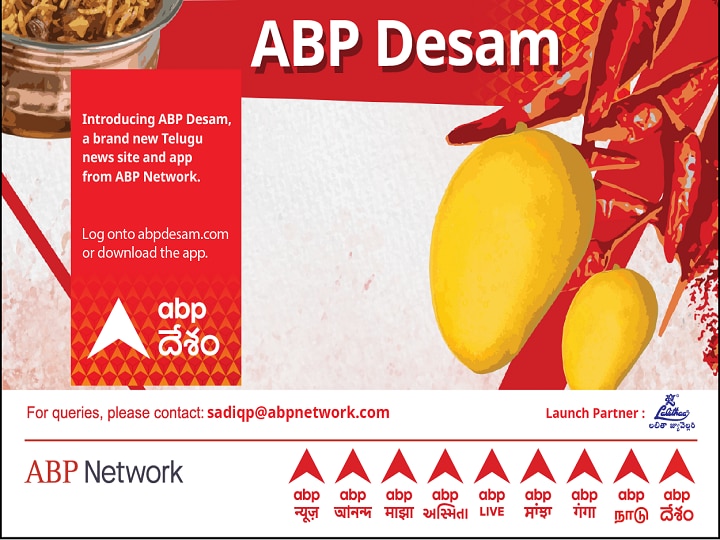 Another significant addition to ABP Network's rich digital portfolio, ABP Desam will aspire to appeal to Telugu audiences with innovative content.

news.abplive.com