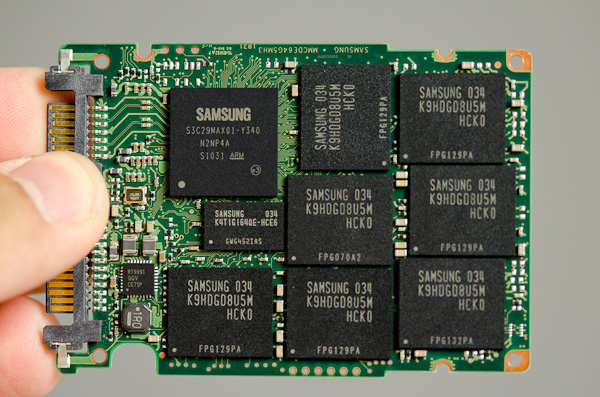 With each subsequent generation, Samsung's SSDs have been getting noticeably better. Two years ago its drives were unrecommendable, but just this year we met the Samsung SSD 470. While still slower than the competition, the 470 was fast enough to at least consider. It's biggest selling point? Reliability. The OEM version, the Samsung PM810, is used by many large manufacturers. In fact, one of the two SSD options in the 2011 MacBook Air uses a custom version of the PM810.
Today Samsung is announcing its successor: the PM830. Two major changes accompany the new drive: 6Gbps SATA and 2x-nm Toggle NAND support. The move to 6Gbps SATA helps boost sequential read/write speed. Samsung is claiming up to 500MB/s reads and 350MB/s writes, both very impressive numbers if they're accurate. Supporting 2x-nm Toggle NAND should help drive costs down in the long run as well, similar to what we saw with the 25nm ONFI move that Intel and SandForce partners made this year.
The drive still uses Samsung's own controller with its own firmware. New for the PM830 is AES-256 encryption for all data written to the NAND (similar to SandForce and Intel SSD 320 drives). Samsung couldn't give me any more details on what's changed since the PM810/SSD 470, only to say that the tweaks are likely evolutionary in nature.
The PM830 is shipping to OEMs now in 128GB, 256GB and 512GB capacities. A consumer branded drive will follow at some point in the future.
more...