Joined

11 Nov 2019
Messages

3,361
Solutions

1
Reaction score

4,891
In accordance with Premier League Rule W.82.1, the Premier League confirms that it has today referred a number of alleged breaches of the Premier League Rules by Manchester City Football Club (Club) to a Commission under Premier League Rule W.3.4.
Commissions are independent of the Premier League and member clubs. The members of the Commission will be appointed by the independent Chair of the Premier League Judicial Panel, in accordance with Premier League Rules W.19, W.20 and W.26.
The proceedings before the Commission will, in accordance with Premier League Rule W.82, be confidential and heard in private. Under Premier League Rule W.82.2, the Commission's final award will be published on the Premier League's website.
For all the latest Premier League information including news and stats, visit the official website of the Premier League.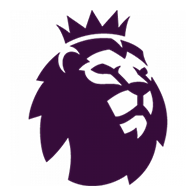 www.premierleague.com
So, it's plausible to say Man City isn't in running for the PL title this season with Sanctions and point deductions this season probably. Let's see.. Huge W for Arsenal probably.