Joined

26 May 2011
Messages

1,087
Reaction score

31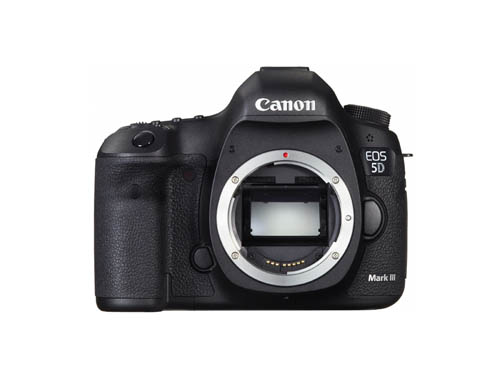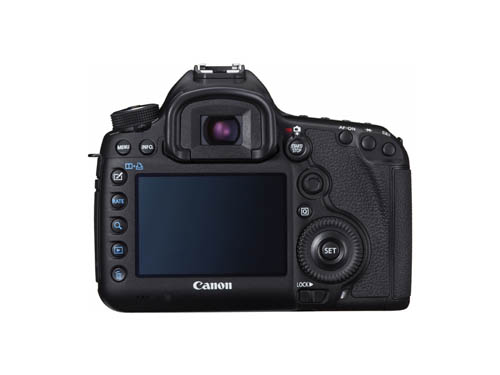 Photographers across the world have waited with baited breath for the time Canon would announce their next flagship camera and that moment has finally arrived. Canon Inc. lifted the covers of the EOS 5D Mark III at a press event this morning.
In a clear attempt to downplay any "megapixel war" with Nikon and its 36-megapixel D800, the 5D Mark III bears a 22-megapixel sensor, a small increment from the 21megapixel predecessor. Is there anything new in the 5D Mark III that makes it a worthwhile upgrade? Let's find out.
The focusing system of the 5D Mark II has received much criticism for being slow and not very responsive in low light conditions. To fix this, the 5D Mark III boasts a 61-focus point system, similar to the Canon 1Dx.
The second upgrade to the 5D line comes in the form of a bump in camera's ability to shoot 6.0 frames per second, much higher than that of the 5D Mark II's 3.9 fps. Combine the higher FPS and a pro-grade focusing system, and the 5D Mark III is sure to be a sports and performance photographers delight.
So what does a camera with a beefed up focusing system and a large frame rate need? Canon says it needs a Digic 5+ Image Processor to handle the large amounts of data that the sensor will be spewing out when shooting at 6 frames per second.
Canon seems to have also taken a page out of the competition's book and implemented in-camera HDR and a mode to shoot multiple exposure photographs. There are also dual memory card slots, one for compact flash and the other for SD cards.
When something works just right, why mess with it? Canon seems to have followed that policy and not changed much on the video recording front. The 5D Mark II has been a staple amongst filmmakers as a backup camera ever since its launch and there really was no need to make any changes to the video system of the camera.
Based on the specs alone, the 5D Mark III seems like an incremental upgrade, rather than an earth-shattering one. How it performs, of course, remains to be seen and it's performance will determine how well it will do against the Nikon D800 and the rest of the competition.
Canon 5D Mark III full specifications
Megapixels - 22MP
Sensor Size - 36 x 24mm
ISO/Sensitivity - 100 - 25600
Autofocus Points - 61 points
Lens Mount - Canon
LCD Size - 3.2 inches
Liveview - Yes
Viewfinder - Optical TTL
Min Shutter Speed - 30 sec
Max Shutter Speed - 1/8000 sec
Continuous Shooting Speed - 6 fps
Self Timer - 10 sec, 2 sec
Metering - Centre-weighted, Spot, Evaluative, Partial
Video Resolution - Full HD 1080
Memory Type - Compact Flash
Connectivity - USB 2, HDMI, Mic Input, Wireless (optional)
Battery - LP-E6
Battery Type - Lithium-ion
Charger - Includes Li-Ion Charger
File Formats - AVI, RAW, H.264, MOV, MPEG-4
Dimensions - 152 x 116 x 76mm
Available Colours - Black
Box Contents - Battery Pack LP-E6 .. Battery Charger LC-E6 .. AV Cable AVC-DC400ST .. Interface Cable IFC-200U .. Eyecup Eg .. Wide Strap EWEOS5DMKIII .. CR1616 Lithium Battery+
NDTV