Joined

5 Aug 2011
Messages

2,288
Reaction score

281
Linux Mint appears to be soaring in popularity at the expense of high-profile distros such as Ubuntu, figures from DistroWatch have suggested.
The site's latest page hit numbers show a sharp decline in the last month for Ubuntu, which having occupied second spot throughout year has now dropped to fourth place, behind even Fedora, openSUSE and top performer, Mint.
The figures are perhaps more surprising given that Canonical released the latest version of Ubuntu, 11.10, on Oct. 13, within the period covered by the measurements, which look at the average number of hits per day from unique IP addresses.
Assuming the numbers are a meaningful reflection of actual download interest (and it should be pointed out that the site itself does not make any definitive claims), why Ubuntu might be on a downward slope is an open question. The temptation will be for commentators to blame the arrival of the contentious Unity interface, which replaced Gnome/KDE, from 11.04 (Nutty Narwhal) onwards.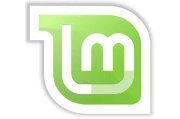 Designed to make Ubuntu easier to cope with for inexperienced users, some of the established user base have disliked it compared to the traditional Gnome look and feel. Meanwhile Mint - itself forked from earlier versions of Ubuntu - offers the same clean interface as Gnome but with the added appeal of including by default proprietary elements such as Adobe's Flash and H.264 video playback that some users prefer not to be without.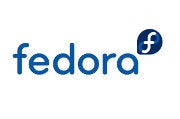 Without fuller verification, it is hard to draw firm conclusions about the relative popularity of the various distros beyond noting that Mint is clearly meeting approval. DistroWatch offers a single source using a single reference point.
Beyond the desktop, Canonical has big plans for Ubuntu, the '"OS for human beings". The company hopes it can in due course be ported to run on tablet computers, smartphones, and Internet-oriented TVs as an open source alternative to the proprietary systems currently on offer.
source : pc world