Last year Apple introduced the first major update to the MacBook Air, bifurcating the lineup with the first ever 11-inch model in addition to the standard 13. With last year's update the MacBook Air did so well that it actually started outselling the base MacBook. Apple isn't a fan of large complicated lineups so it retired the MacBook. If you want a portable Mac you can buy a MacBook Air or a MacBook Pro.
As the mainstream counterpart to the MacBook Pro, Apple had to do something about the performance of the MacBook Air. While last year's updates were great alternatives to cheap, underpowered netbooks, they weren't fast enough to be a mainstream computer in 2011. Last year's Air featured Intel's Core 2 Duo processors, based on an architecture that debuted in 2006. Intel has released two major architectures since then.
Just nine months after the release of the 2010 MacBook Air, Apple fixed the problem. Meet the new Air: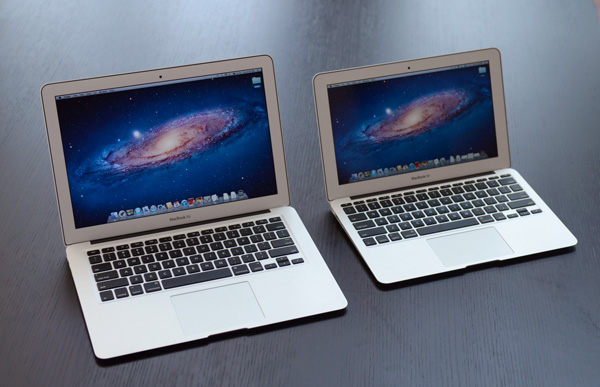 If these systems look identical to the ones they're replacing that's because they are, at least from the outside. With the exception of a backlit keyboard, some differences in the row of function keys and a Thunderbolt logo, these babies look identical to last year's models.
You shouldn't judge a (Mac)book by its cover, because the MacBook Air's internals are much improved.
more...