Almost exactly a year ago, AT&T and RIM announced the BlackBerry Torch 9800, which we reviewed and found brought a much-needed new WebKit based browser and OS update, but still wasn't quite the BlackBerry we were looking for. Well, one year is up, and it's time for an update with the BlackBerry Torch 9810 (which really sould be called the Torch 2) to take its place in AT&T's BlackBerry lineup.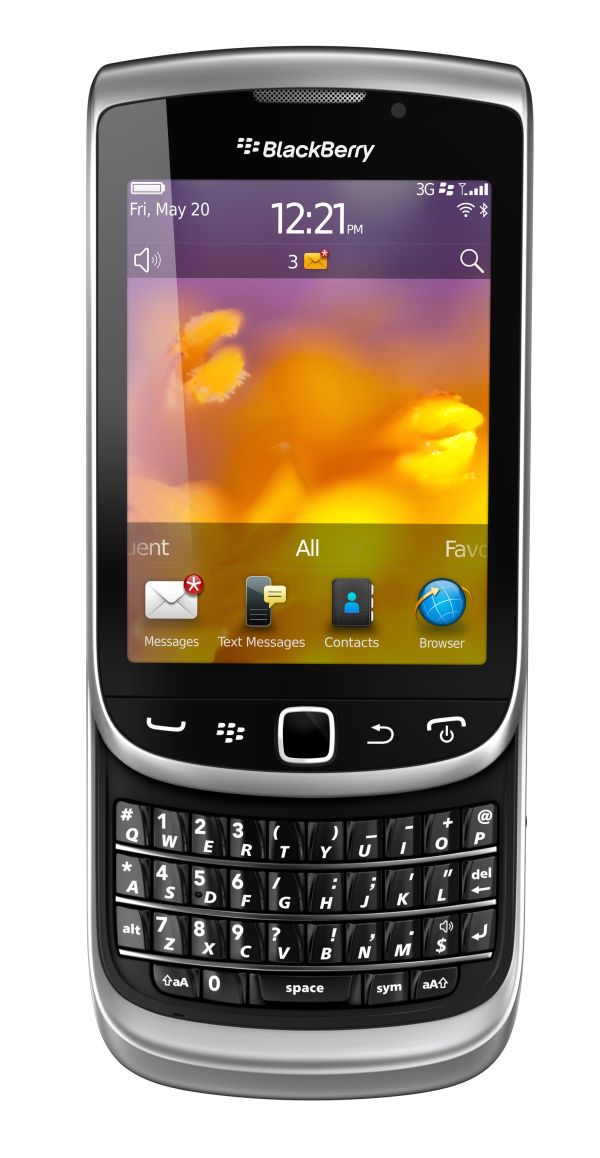 The Torch 9810 keeps the same slide-out form factor, but brings a number of hugely-needed improvements. Chief among those is inclusion of a much faster single core 1.2 GHz MSM8255 Snapdragon SoC, which will no doubt provide a noticeable boost in speed compared to the Torch 9800's underwhelming and outdated 624 MHz Marvell Tavor PXA930 SoC. The 5 MP camera can shoot 720p video this time around, no doubt thanks in part to having an actual modern SoC, and there's HSPA+ 14.4 connectivity. There's also a VGA 3.2" panel now, instead of the Torch's rather anemic 360x480.
But probably the biggest note is that the 9810 (and the other two devices I'll mention in a second) will launch running BlackBerry OS 7, which brings a host of performance improvements and modernizations. We look forward to getting some hands on with the Torch 9810 when it launches sometime this August.
The next two devices are the BlackBerry Torch 9850/9860 which seem to resemble something of a storm reboot, with a 3.7" WVGA (800x480) display. It also includes a 1.2 GHz MSM8x55 SoC, 5 MP camera with flash and 720p video recording, and the usual fixings. Last but not least is the already well-understood and anticipated BlackBerry Bold 9900/9930 update, which also gets the same list of SoC and display upgrades. That means a 2.8" VGA display, 1.2 GHz MSM8x55 SoC, 5 MP camera with 720p video recording, and NFC support. I'm also told that all three devices will get a welcome 768 MB of LPDDR2 RAM. Again, specifics and details are relatively scant right now, but we look forward to playing with these when the time comes. AT&T has announced that the Bold 9900 and Torch 9860 will be out by the end of the year.
Source: AT&T, RIM, RIM (specs)