The Virus razed Humans, raised Humanity💪
Staff member
Administrator
Joined

6 May 2012
Messages

4,655
Solutions

1
Reaction score

7,433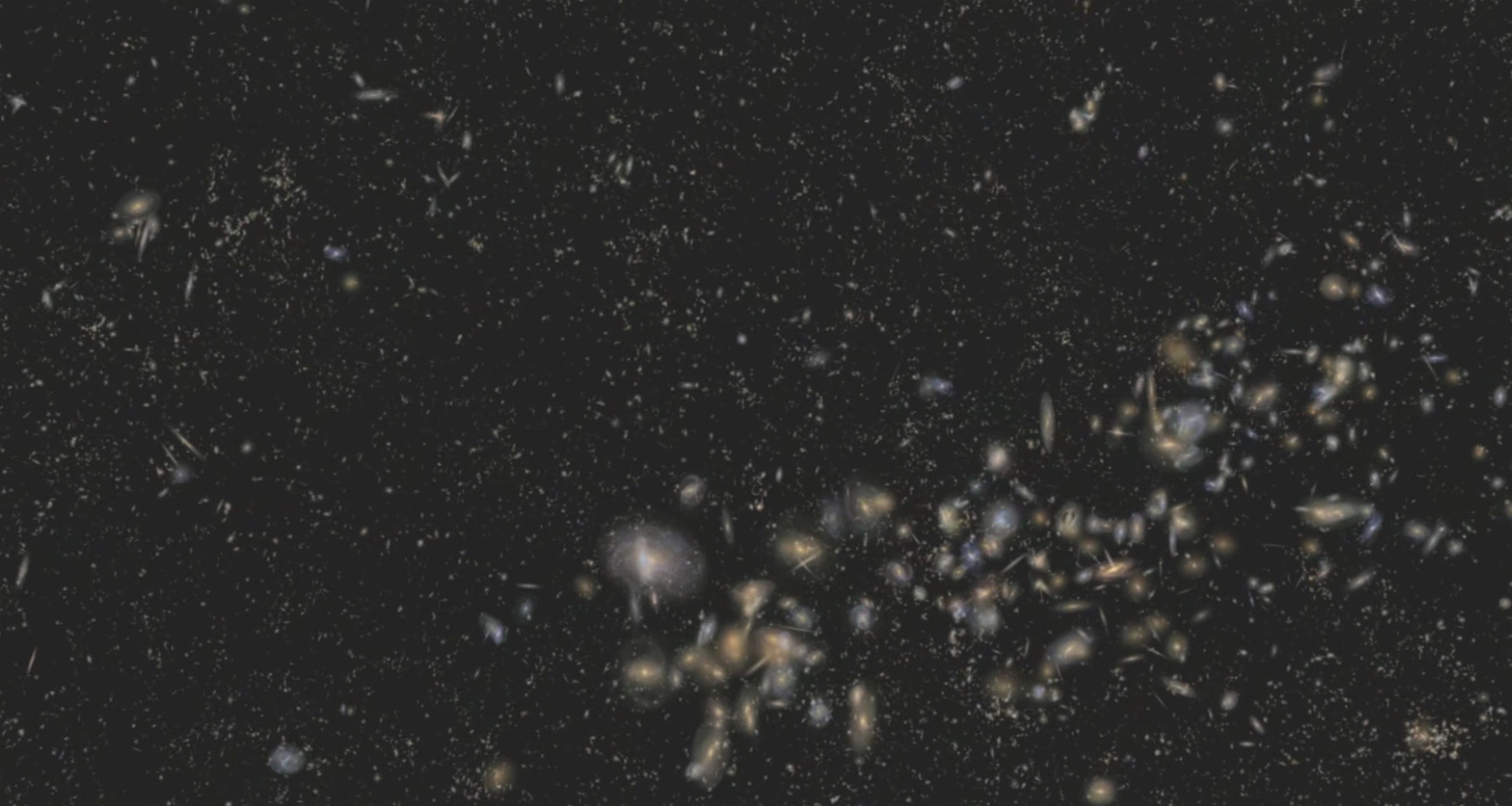 The Sloan Digital Sky Survey III (SDSS-III) has released the largest-ever three-dimensional map of massive galaxies and distant black holes, which will help astronomers explain the mysterious "dark matter" and "dark energy" that scientists know makes up 96 percent of the Universe.
Early last year, the SDSS-III released the largest-ever image of the sky. With the new release of data, SDSS-III has begun to expand this image into a full three-dimensional map.
Data Release 9 (DR9)
, posted online last week, makes available the first third of the galaxy map that this six-year project will create.
A video fly-through of the SDSS-III galaxies mapped in Data Release 9. This animated flight through the universe was made by Miguel Aragon of Johns Hopkins University with Mark Subbarao of the Adler Planetarium and Alex Szalay of Johns Hopkins. There are close to 400,000 galaxies in the animation, with images of the actual galaxies in these positions (or in some cases their near cousins in type) derived from the Sloan Digital Sky Survey (SDSS) Data Release 7. Vast as this slice of the universe seems, its most distant reach is to redshift 0.1, corresponding to roughly 1.3 billion light years from Earth. SDSS Data Release 9 from the Baryon Oscillation Spectroscopic Survey (BOSS), led by Berkeley Lab scientists, includes spectroscopic data for well over half a million galaxies at redshifts up to 0.8 -- roughly 7 billion light years distant -- and over a hundred thousand quasars to redshift 3.0 and beyond.
For more information about BOSS and the latest data release, go to http://newscenter.lbl.gov/news-releases/2012/08/08/boss-sdss-dr9/
Last edited by a moderator: