Joined

5 Jan 2015
Messages

39,291
Reaction score

26,147
NEW DELHI: India cannot afford to lower its guard against the global ransomware attack as the world has not seen the last of the virus yet, the head of the country's cybersecurity agency warned.
The threat is far from over because smartphones could be the next target for the cyber-attackers, Bahl said. The WannaCry ransomware has since Friday infected hundreds of thousands of desktops and laptops running on the Windows operating system.


"The larger operating system is on the mobile, which is Android. We don't know what will happen if that gets hit. That will be a different ballgame altogether," Bahl said, adding that CERT-In is preparing for that eventuality.

"Hackers will always be two steps ahead. We do not know what is going to come next and whether this is the end of this particular (attack) or if there will be a variant of it coming."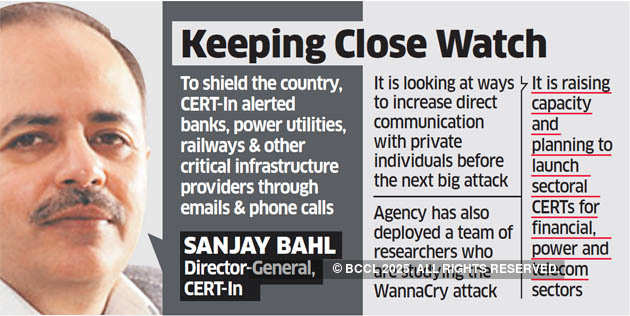 Read More
Cyber attack ain't over yet, India cannot afford to lower its guard: CERT-In chief, Telecom News, ET Telecom
..