Twitter buys TweetDeck for $ 50 million
M
icroblogging site Twitter has acquired social media client TweetDeck for up to $50 million, says a report.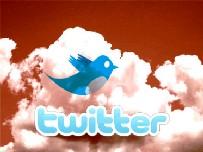 "Twitter has acquired TweetDeck," technology blog 'TechCrunch' reported citing a source with knowledge of the deal. The purchase price includes both cash and Twitter stock, the report said adding the transaction will be announced in the next few days.
TweetDeck is one of Twitter's top third party customers using software application for internet social networking services.
Twitter, which allows users to send 140-character text messages to groups of followers, is among the most popular social networking services, along with Facebook.
TweetDeck was earlier reported to be in talks with UberMedia about purchase deals which is valued less than what Twitter offers.
It was set to acquire TweetDeck for $ 25-30 million.