TRAI sets up Header Information Portal to let people know who is sending a message using any header
Estimated reading time: 1 minute, 1 second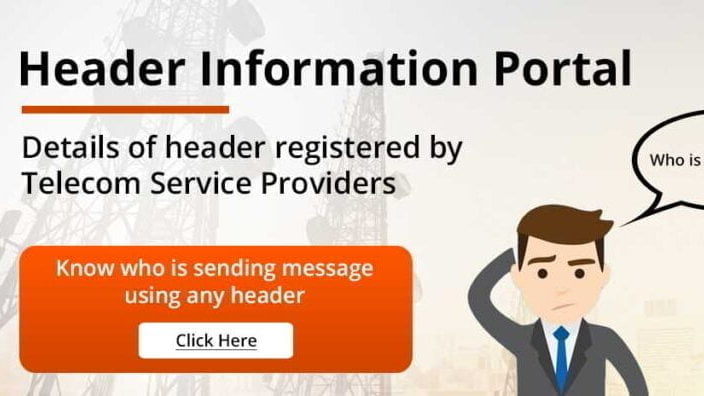 The Telecom Regulatory Authority of India (TRAI) has recently set up a 'Header Information Portal' which will allow people to know the entity which is sending commercial messages to them using any header. The portal went live last week weeks after TRAI came out with a compiled list of SMS headers for sending out commercial communications
TCCCPR 2018 provides for assigning alpha-numeric headers to business or legal entities to send out commercial communications via short message service (SMS). The headers are assigned by a TSP to the entity to identify itself while sending messages to the subscribers.
The headers are prefixed by two alpha characters separated by a hyphen from the header which is used to find the originating access providers (OAP). The public can log on to the Header Information Portal by providing their basic information post which they need to enter the alpha-numeric header of the entity.
The portal will show the information relating to the header including principal entity, address, list of telecom service providers and license service areas wherein the header is authorized to send out commercial usages using the assigned header. The new portal open for public access will bring greater transparency in the domain on the ownership of individual commercial headers.