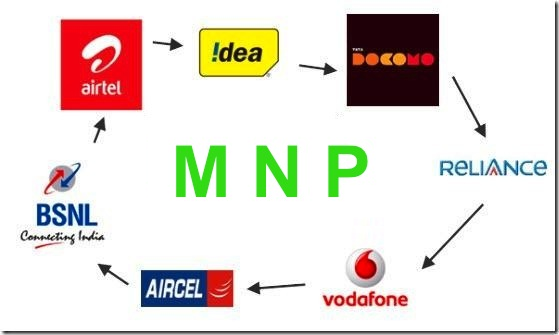 Mobile Number Portability allows consumers and businesses to keep their existing telephone numbers when they switch operators. It, literally, means that numbers are portable from operator to operator - whether that operator is a mobile, wireline, or VoIP service provider.
Mobile Number Portability benefits everyone.
It gives subscribers the freedom to choose operators based on criteria like services, price, and customer service. Their freedom of movement is not influenced by the inconveniences and costs that come with changing numbers.
It also makes it easier for operators to compete for customers, precisely because it eliminates a major barrier to churn - that is, reluctance to change numbers. Although this increased risk of churn is a concern among some operators, number portability has been a huge success around the world, because it helps to level the playing field, giving all operators more opportunities to grow their subscriber bases and revenues.
Easy Way to Change you operator :
How to Change Your Mobile Network Operator (Mobile Service Provider) in India using Mobile Number Portability (MNP)
Step 1 : To switch your mobile operator while still keeping your old mobile number, you just need to SMS PORT <your_mobile_number> to 1900.
Step 2 : A unique porting code will be sent to you by your existing mobile operator.
Step 3: Now, you need to file a new connection application with your mobile details and the the unique porting code to the new mobile operator you want to switch your mobile number to.
Step 4: You will be charged Rs 19 for the porting code and your mobile number will be switched to the new mobile operator within 7 working days. Your existing balance and other offers won't be valid on the new carrier.
Mobile Number Portability will be available all over India from January 20, 2011. All mobile network operators, including Airtel, Vodafone, Idea, BSNL, MTNL, Aircel, Loop, Tata Docomo etc will support Mobile Number Portability from that date.