Joined

18 Apr 2017
Messages

377
Reaction score

404
I
n a bid to stop online forgery, scams and malicious attacks targeting online banking, State Bank of India (SBI) has started blocking insecure and old ATM cards. The bank is replacing the existing magnetic stripe (called magstripe) debit cards with RBI-approved EVM Chip debit cards. This means that those who are carrying magstripe SBI debit cards may soon find their card blocked. These users should change their card to the EVM chip card at the earliest to avoid the blocking.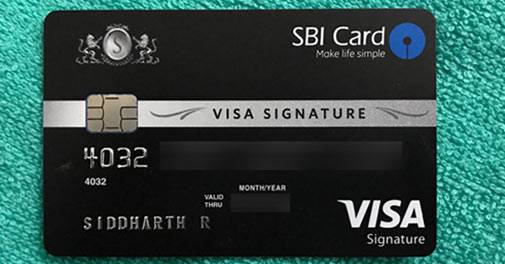 The SBI move is similar to the exercise undertaken by other Indian banks, including HDFC and SBI. However, given that SBI is the biggest bank in India in terms of users, the process of replacing cards at the bank may affect a large number of people.
The bank on its website notes that all magstripe debit cards which are blocked will continue to remain so. Instead free EVM chips will be issued to users who own the magstripe cards.
"All esteemed customers of State Bank of India are hereby informed that it has been decided by the Bank that all the magstripe Debit Cards which are in blocked state as on 28-Feb-2017 and to all such requests for blocking thereafter will remain blocked permanently. Instead free EMV Chip Cards have to be issued to them. The affected cardholders are to be advised to apply for replacement EMV Chip Card through internet banking or by approaching their home Branch," notes a statement posted on the bank's site.
SBI debit card holders are receiving a message from the bank informing that their card has been blocked. The bank advises people to apply for a replacement card at
www.onlinesbi.com
or home branch. The replacement EMV Chip Debit Card will be free of cost. For applying the new EVM chip debit card online, users needs to Login to
www.onlinesbi.com
using user id and password and under "eServices" tab click on "ATM Card Services" and follow the instructions.
To identify whether your card a magstripe or an EVM, look for a chip placed on the front side the card. No chip means your card is a magstripe debit card. Please note that a magstripe debit card once locked will remain locked forever and there is no way to unlock it.
SBI last year was hit by a massive cyber attack, compromising nearly 32 lakh ATM cards. The malware was first detected in a non-SBI ATM network following which SBI blocked 6 lakh debit cards to reduce the damage. RBI last year itself directed the banks to use EVM Chip debit cards instead of the Magstripe ones to avoid any form of banking forgery. It has also set September 30, 2017 as the deadline for all the banks and white label ATMs (ATMs opened by non-bank entities with RBI's permission) to issue EVM cards.
If you look at your debit card closely, you will see a black strip running at the back or a chip at the front. These are Magstripe and EMV cards. Here's a better explanation of the two:
Magstripe cards:
A magnetic-strip based or Magstripe card will have a black magnetic strip at the back. This strip is made of small magnets which have all your banking related information stored in it. When the card is swiped at any EDC machine, the device processes the information it receives from the strip and transaction is done.
EVM Chip debit cards:
An EVM chip card can be identified by a chip placed on the front side of the card. This chip contains all your banking details in an encrypted form. This card works using a PIN. You are asked to give manually enter a PIN whenever this card is swiped on an EDC machine for any transaction. This technology has to comply with standards developed by Europay, MasterCard, and Visa (EMV).
EVM Chip debit cards are safer than the magstripe cards as it is difficult to copy the encrypted data. RBI in its circular dated September 22 had stated that " majority of the cards issued by banks in India are magstripe cards and the data stored on such cards are vulnerable to skimming and cloning."
SBI starts blocking insecure ATM cards, yours could be one of them