Joined

20 Sep 2012
Messages

172
Reaction score

100
LG showcases new innovations, India inspired products



The most stunning device on display at the LG Tech Show 2013 in New Delhi was undoubtedly the 55-inch OLED television. It is all of 4.4-mm thick, thinner than many smartphones available in the market. The wow factor of this television, which is expected to be available in India in the coming months, was certainly not lost on the Korean tech giant. The TV was displayed at the very beginning of the experience zone showcasing the companies latest products.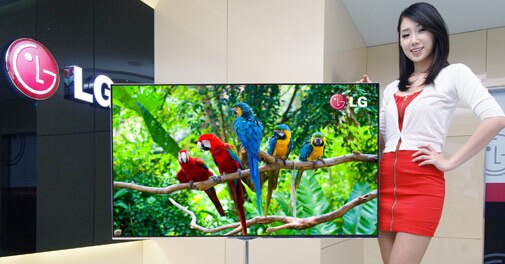 Soon Kwon, managing director of LG Electronics, said the company was targeting a 20 per cent overall growth in the country which it hoped to achieve by launching innovative products alone with innovations inspired by India. The company already has a long list of appliances and electronic equipment developed for India's peculiar usage scenarios. The company announced that its new Jazz televisions and Transform TVs have been developed especially for the Indian market.

Among the devices that caught our attention at the show was the new 100-inch laser display televisions. With a 1080p FullHD screen, this TV uses LG's ultra short throw unit that is a capable of projecting images from just 22 inches away. This technology promises cinema-like pictures even in bright light conditions.




The CM9730 X Boom audio system also believes in thinking big. In fact, this is the first 25000W PMPO, 2300W RMS sound machine created for consumer use. While this is louder than anything you would have ever heard in a home setting it is also brings in jog dials like in professional DJ machines.




Another innovative product that will become available in India soon is the PD233 Pocket Photo printer aimed at catering to the booming smartphone segment. This handy device lets you take wallet-size prints wirelessly from your Android or iOS phone. It supports both Bluetooth and Near Field Communication.




One of LG's "India Insight" products, the SongStar is a karaoke device with over 4000 songs in nine languages. Two variants of the product, with wired and wireless microphone options, will become available in India by June this year.

Source: LG showcases new innovations, India inspired products - Business Today