Adani, Jio, Airtel, and Vi confirmed as final bidders for Auction of Spectrum 2022
All four original applicants confirmed as final bidders for auction of spectrum 2022. Yesterday was the last date for withdrawl of applications.
Estimated reading time: 0 minutes, 46 seconds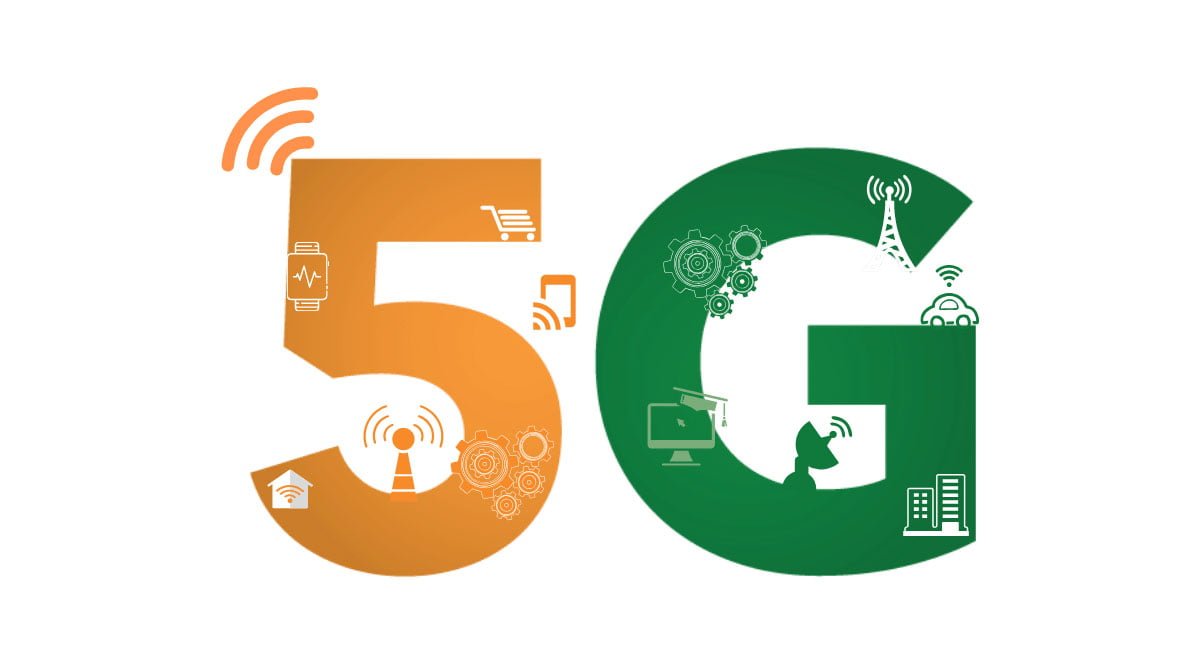 The Department of Telecommunications (DoT) today confirmed the final list of bidders for the auction of spectrum 2022. Neither of the four applicants has backed out of the auction as per DoT. Yesterday was the last date for the withdrawal of applications.
Reliance Jio Infocomm Limited, Vodafone Idea Limited, Bharti Airtel Limited, and the newcomer Adani Data Networks Limited will be the four bidders participating in the spectrum in n 600 MHz, 700 MHz, 800 MHz, 900 MHz, 1800 MHz, 2100 MHz, 2300 MHZ, 2500 MHz, 3300 MHz & 26 GHz bands.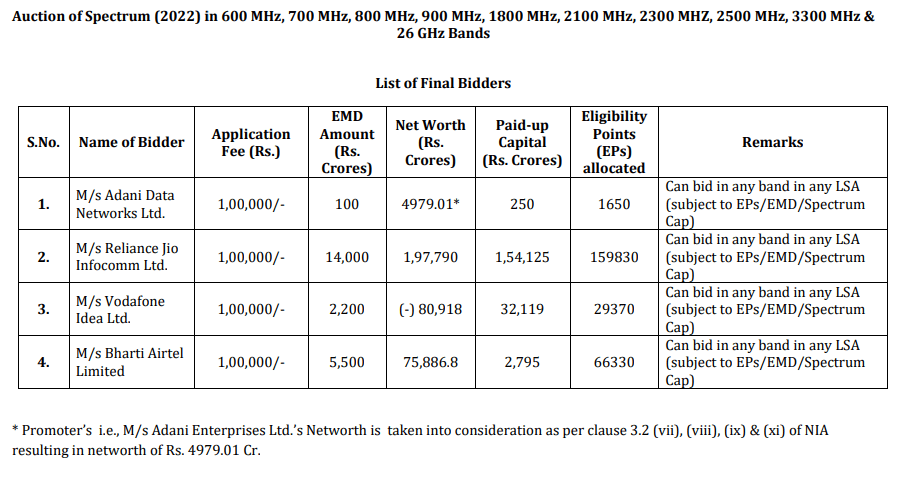 As revealed recently, Reliance Jio has deposited the highest EMD amount of Rs 14000 crore, followed by Bharti Airtel, Vodafone Idea Limited and Adani Data Networks, who have deposited EMD amounts of Rs 5500 crore, Rs 2200 crore, and Rs 100 crore respectively.
The following scheme of things is the conduct of a mock auction which will be held on 22nd July and 23rd July. The much-awaited spectrum auction will be held later this month on 26th July.